2018 Trip to Zanzibar
Welcome to Zanzibar
---
- The Doors of Stone Town - Retreat in Matemwe - Loving the Indian Ocean -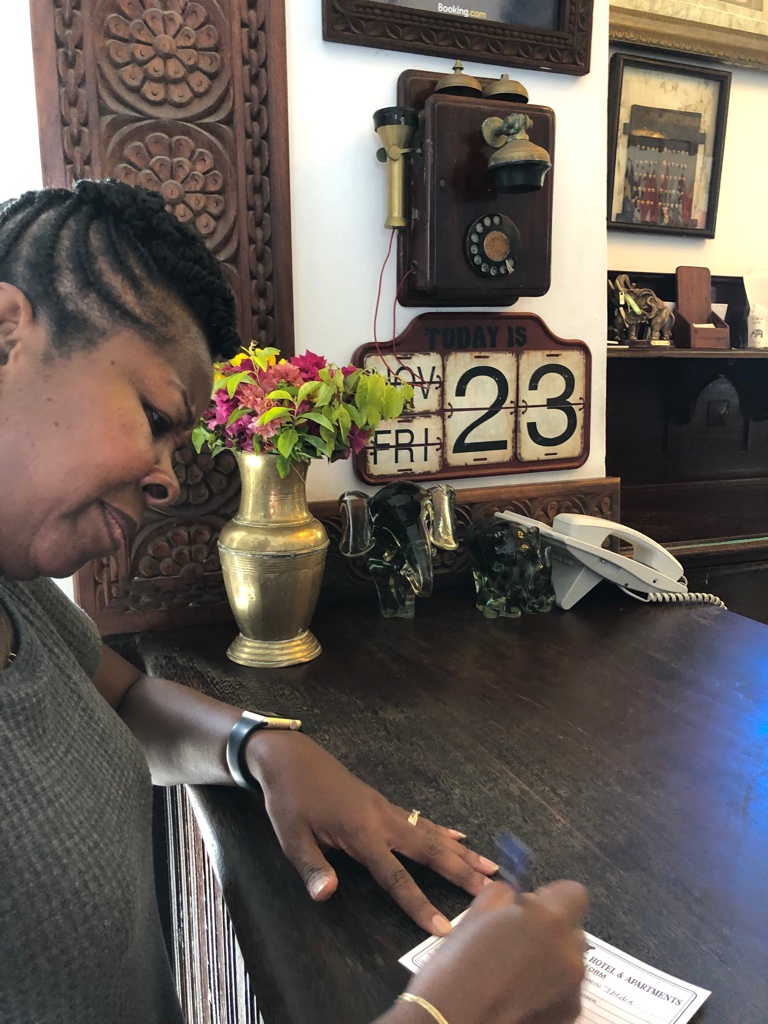 Thedra checking into our quaint digs in Stone Town. We stayed only briefly, to recover from the long, long flight and to see the city, which is small but super rich with history.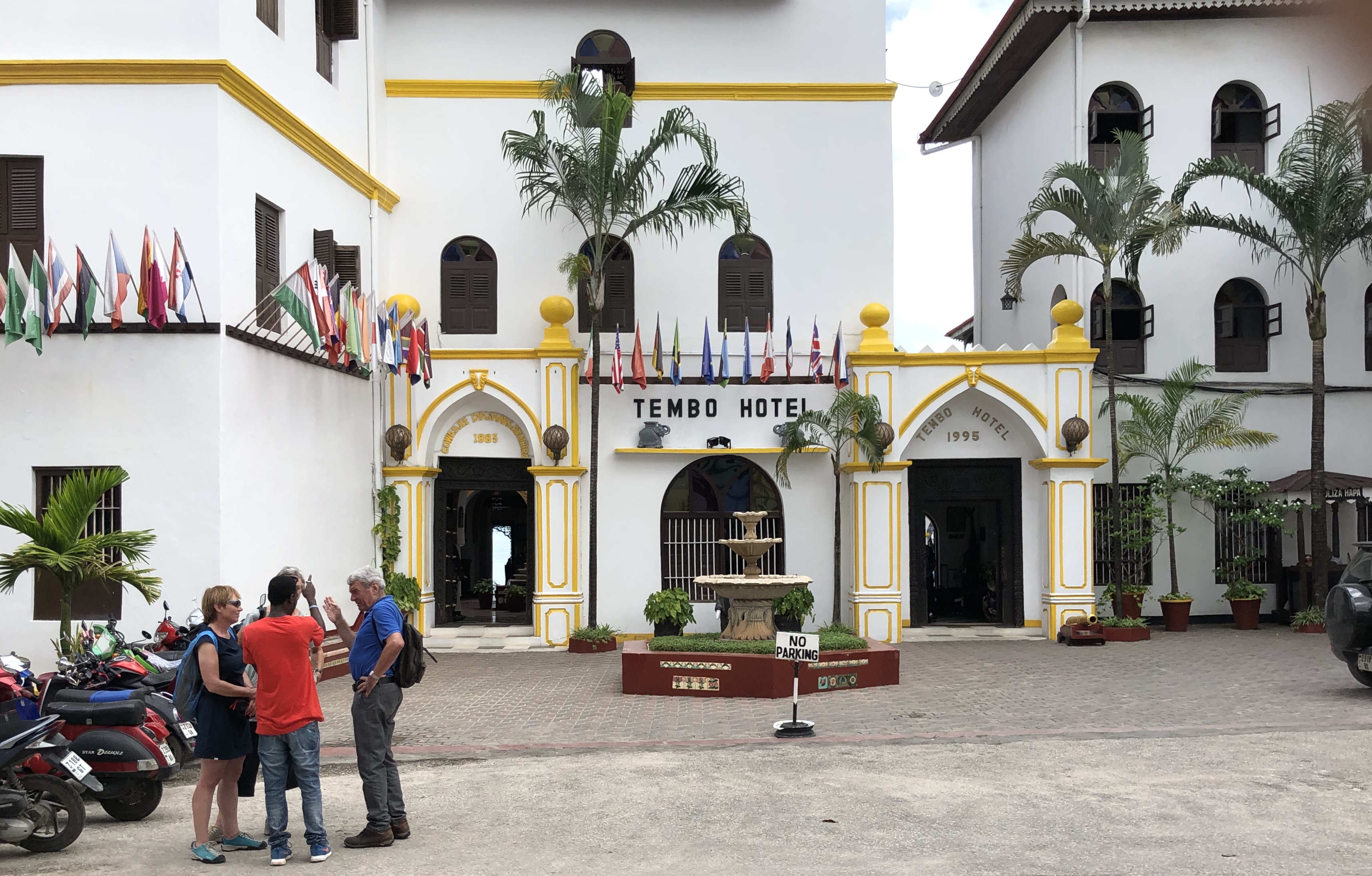 ---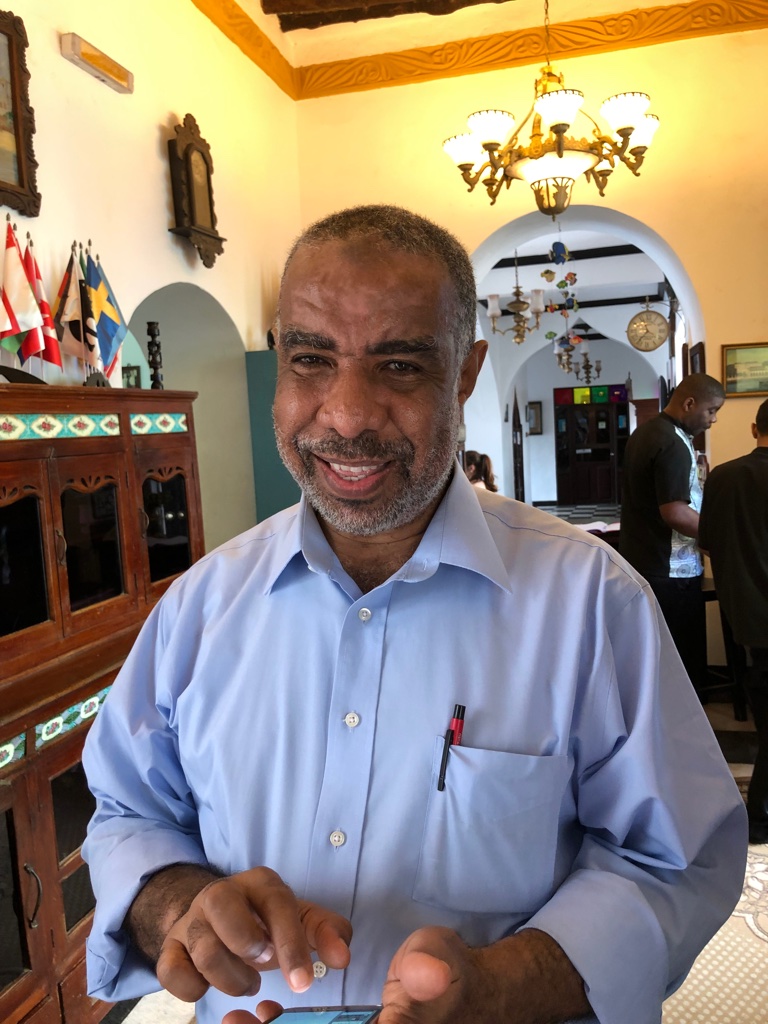 So, Tambo House, in Stone Town, is on the water and close to everything. The host was very gracious, and the food good, though we pretty much only did breakfast for the day and a half we stayed.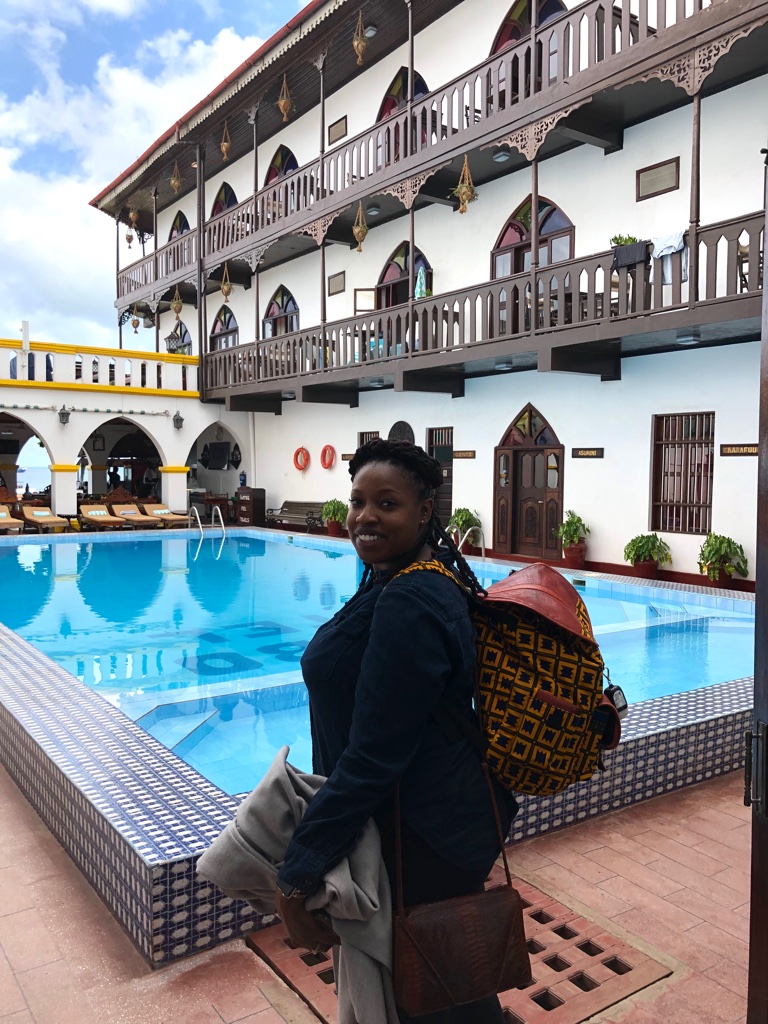 ---
This couple was from Minnesota. Zanziba is a cool place to vacation for Muslims, because there are lots of places to lodge that won't have a bunch of tourists drinking, and there are plenty of mosques for daily prayers. At the same time, it's not like vacationing in Saudi Arabia... more like Istanbul.
---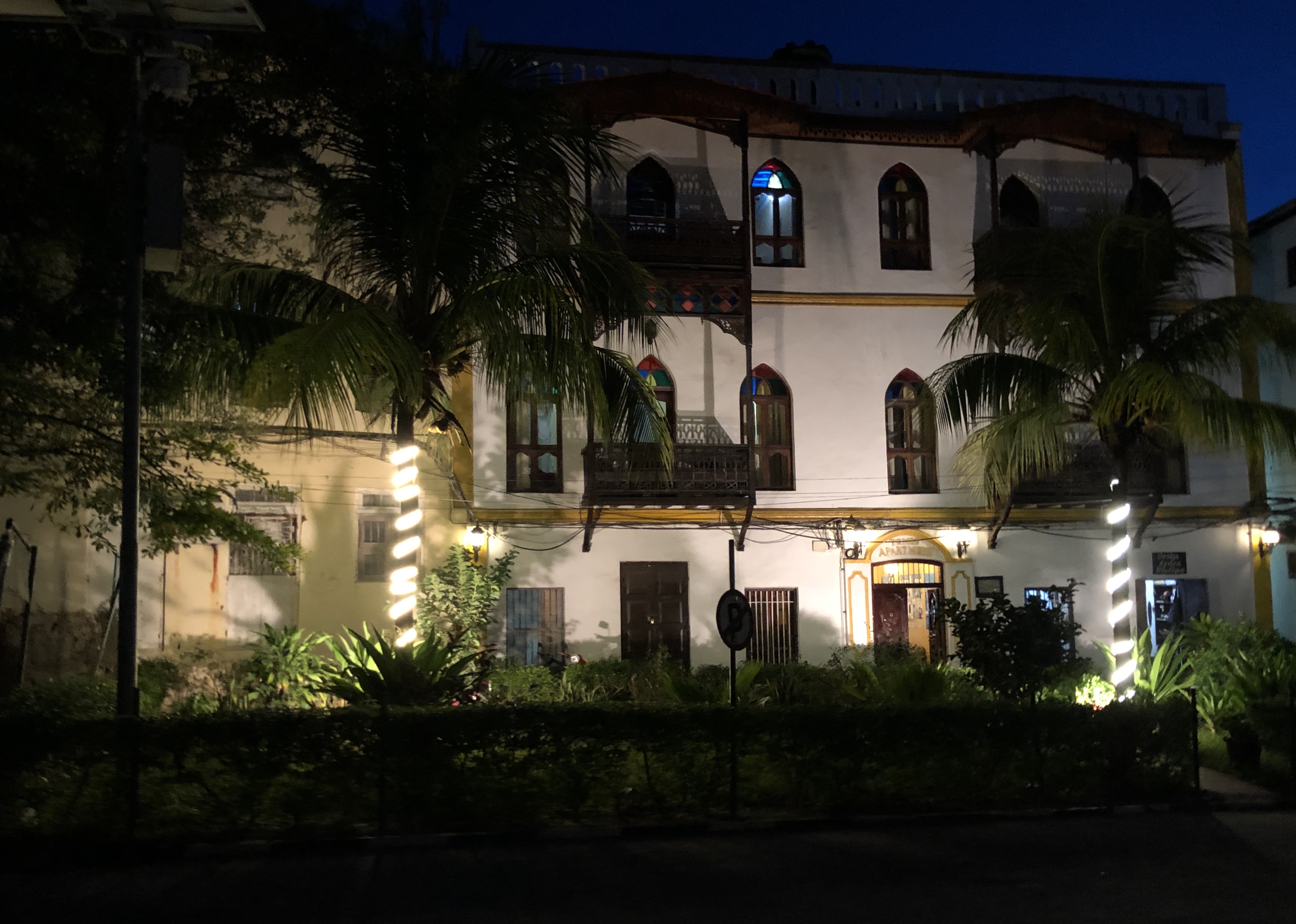 From a night time work around the Tembo House neighborhood. I thought it was pretty delightful, a crime-free nightime stroll in this storied old place.
---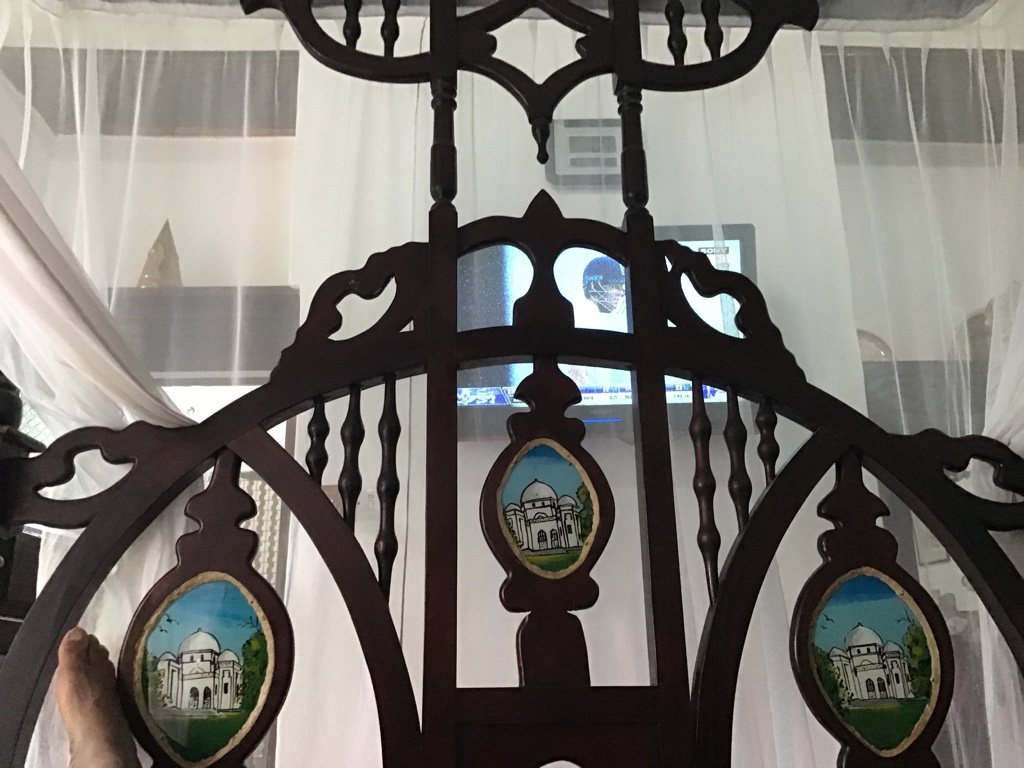 Tembo Hotel was charming, but they kinda took Zanzibar's wood carving tradition a bit to the extreme. I totally get the mosquito netting, but seriously? Not that I planned to watch a lot of T.V.
---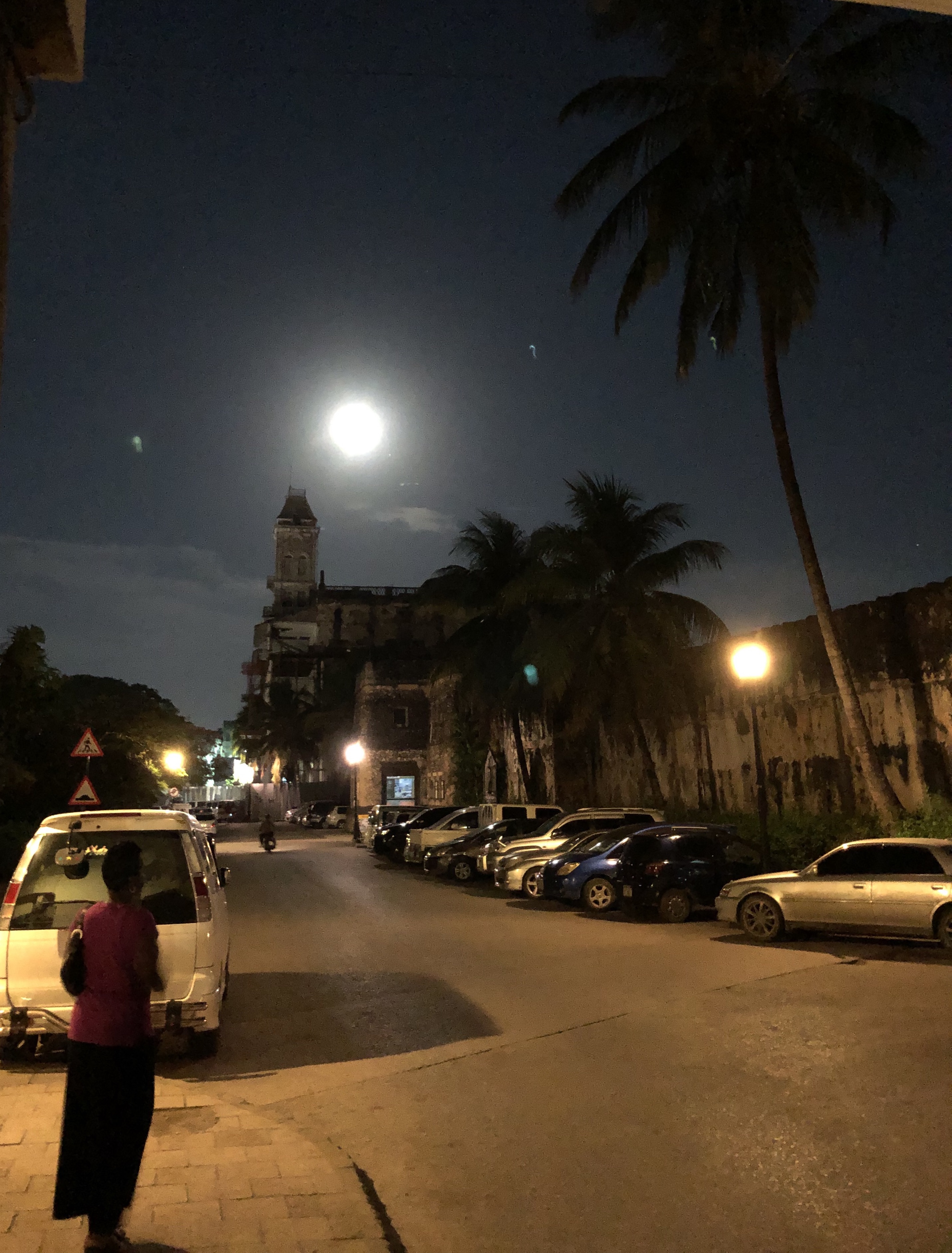 We enjoyed a full or nearly full moon for the first several nights in Zanzibar.
---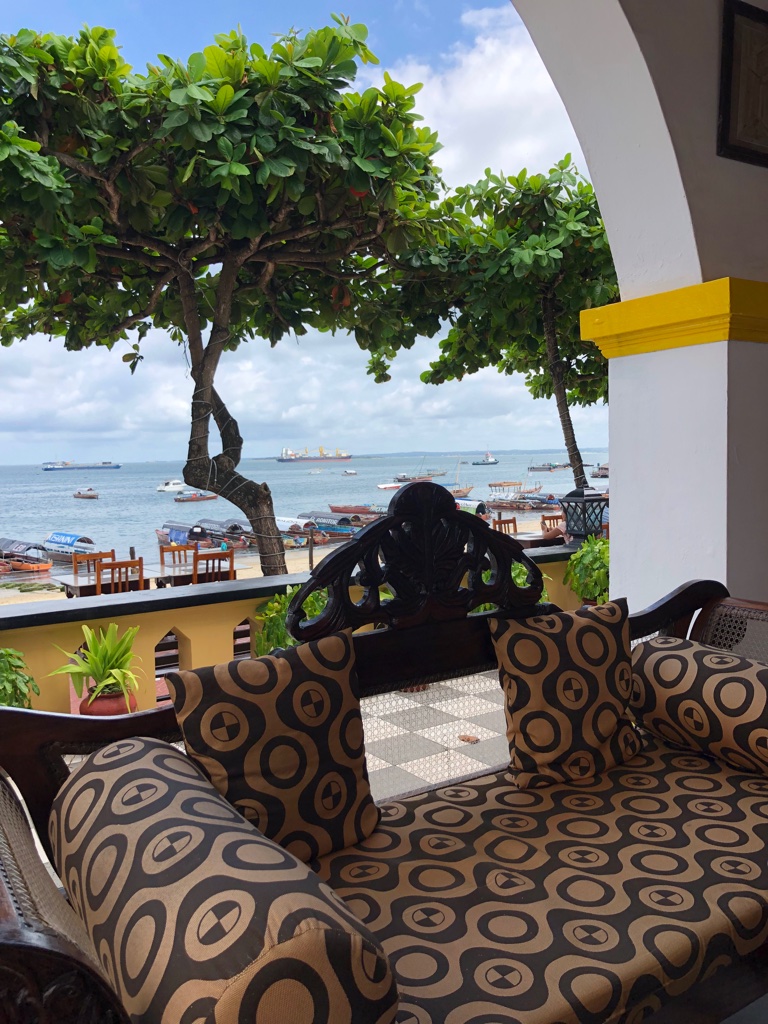 Tembo Hotel was a very welcomed soft landing to rest and recharge, and 18 hours of planes and airports, and losing 8 hours in time zones.
---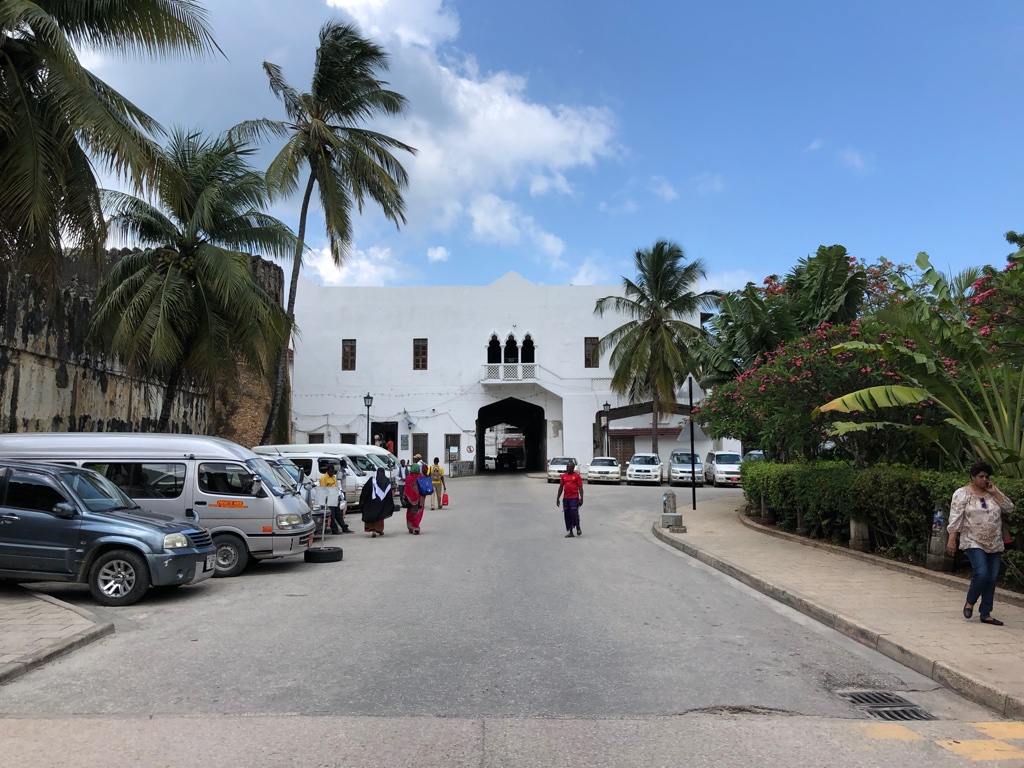 Tembo Hotel was just a short walk from many of Stone Town's most notable attractions, like the site of the night market, the House of Miracles, and the old fort.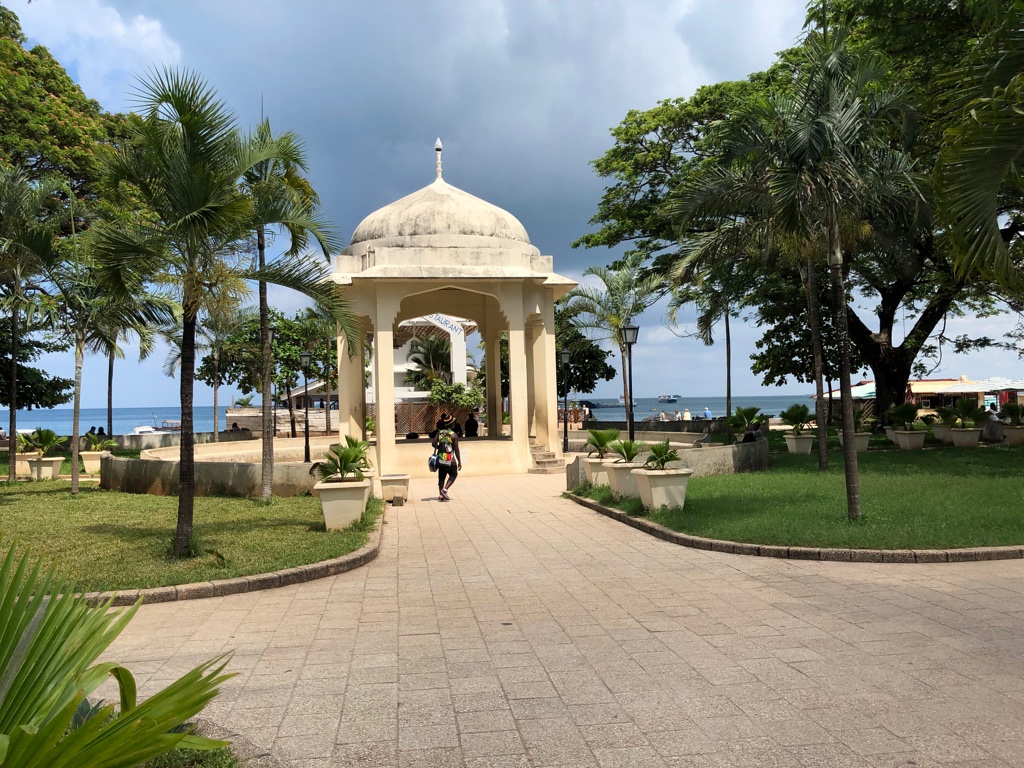 ---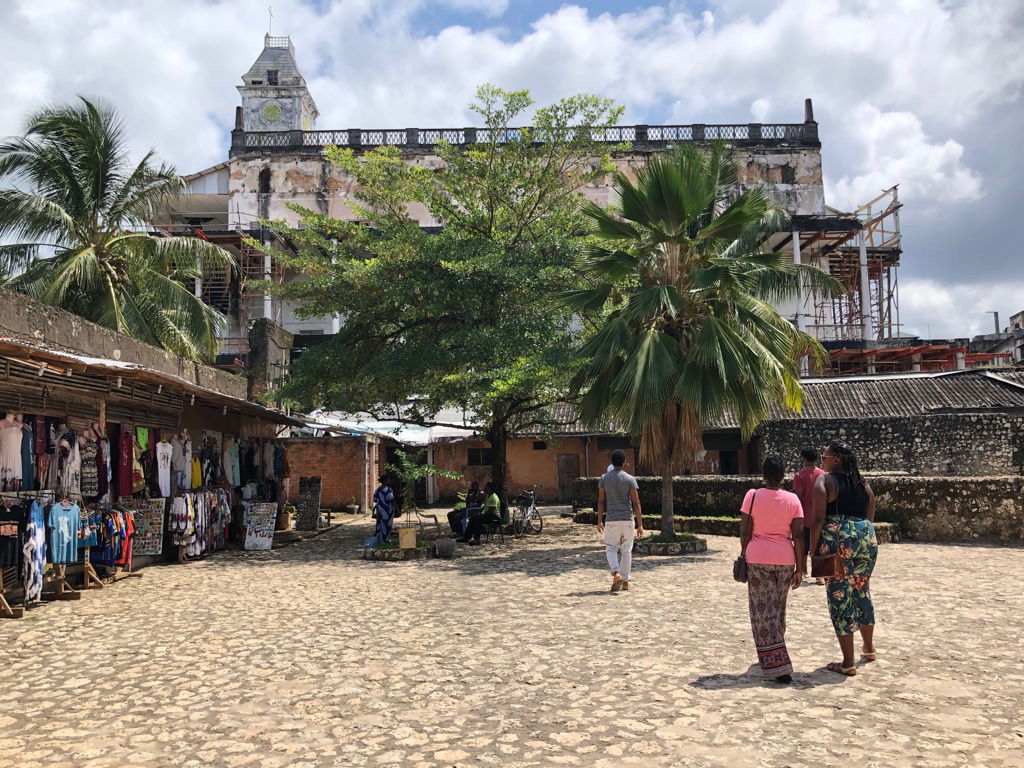 ---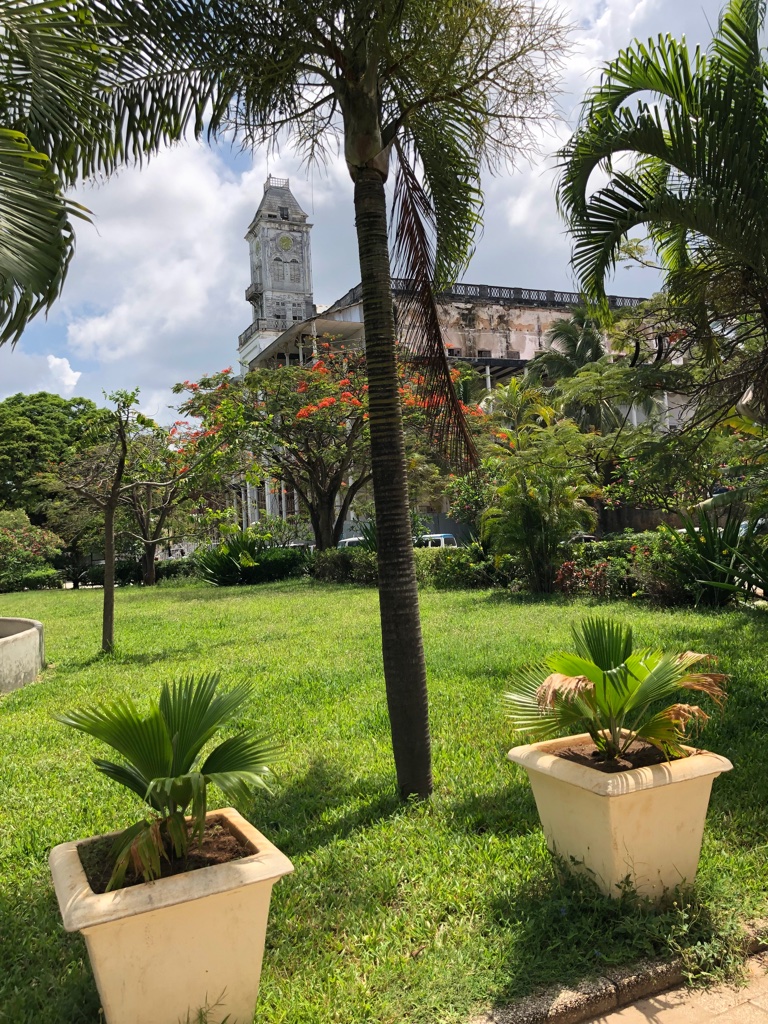 ---
- The Doors of Stone Town - Retreat in Matemwe - Loving the Indian Ocean -
---

- 2018 Ghana Trip -
- 2018 Costa Rica Trip -
- 2015 Northern India Trip -
- Link to 2014 England Trip - Paris-
- 2014 Istanbul Trip-
- Link to 2010 England Trip - Amsterdam -
- Link to 2010 China Trip -
- Link to 2009 China Trip -
- Link to 2009 England Trip -

Return
---